Property: "Stay together – live together – Scheßlitz"
Dear Reader,
One of the greatest challenges of the 21st century is to plan for the demographic changes in our society in a manner that is both economically and socially tenable. The share of people over 65 will increase dramatically in the coming years. For this reason, in the 1990s Germany established a national obligatory care-insurance-scheme from which these challenges are financed. More than 32 billion euro yearly is spent on the elderly by this German care-insurance-scheme. Furthermore, Germany is one of the richest countries in the world. The so-called "baby-boomer" generation from the 1960s has reached its economical peak and is ready to spend money on innovative living concepts.
If nursing care becomes necessary only a few want to leave their house to move to a nursing home. Therefore, right now, the market is demanding properties that enable those with cognitive and physical limitations to stay in their own homes.
In the village of Schesslitz, not far from the beautiful castle-town of Bamberg, an innovative residence of a high-quality building standard will be built in 2018/19 for senior citizens very near to the Jura-Hospital. This residence comprising 63 barrier-free, self-contained condominiums with one to four rooms. With each flat comes a balcony and cellar room, and community, fitness and tool rooms are available for use by residents.
Furthermore, a resident doctor and a day-care-center are located in the building which also offers various house-help facilities. Ambulant care is also possible. Energy consumption is very low and conforms with the demanding German KFW55-Energy-Standard. Not only do these well-designed apartments have all amenities but they are located in beautiful surroundings which makes it a pleasure to live there where something is always going on.
It's more than just a place to live, it's a home with friends, a home where neighbours meet at the gym or get together for a game of Boule or a round of chess on the outdoor board. And at sunset, it's a place where friends and neighbors gather around the community grill fire to enjoy an evening chat and quiet drink. Current advantageous interest rates and a stable financial and political enviroment in Germany makes this property a highly attractive investemt for international clients. Become an owner and you secure for yourself, not only a solid investment, but also a comfortable and carefree home in later years!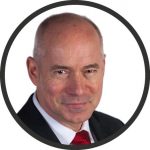 Axel Schwiersch
CEO
Location: 96110 Scheßlitz, Bavaria, Germany
63 barrier-free, self-contained condominiums with one to four rooms, each comes with a balcony and a cellar room
Concierge-Service
A day-care-center and a doctor are located in the building. Ambulant care is also possible.
High quality fittings: Highspeed internet, TV-connection in every room, controlled ventilation, alarmsystem-preparation
Fitnessroom, toolroom, communityrooms
Outdoor facilities with chessboard, boule lane, playground and barbeque- and fireplace
Adequate parking facilities
Completion: 01.2020
Prices: from 136.303,- €